NEWS:
Gucci Mane's former associate Mojo of SYS was SHOT several times in east atlanta,authorities want to speak to gucci mane !
7/3/2017 1:42 PM EST
Mojo who is former Gucci mane friend and associate was shot several times in east atlanta.He did survive and is in the hospital according to many media outlets authorities believe Gucci mane might have had paid a shooter or shooters to target his long time friend now enemy Mojo. At the time Gucci mane is not a suspect but a "person of interest". More developing news so stay tuned..
---
Man arrested in shooting death of New Orleans rapper BTY YoungN Arrested!
5/16/2017 9:02 AM EST
Darryl Bannister Jr.,31 is a suspect in the shooting death of an aspiring local rapper. (OPSO)
A 31-year-old man identified as a suspect in the murder of Desmone Jerome, an up-and-coming rapper from the Carrollton neighborhood, was arrested Monday (May 15), according to the New Orleans Police Department. Darryl Bannister Jr. was booked into the Orleans Justice Center jail on a second-degree murder charge, police said.
Jerome, 17, was found shot to death, suffering from multiple gunshot wounds, about 11:14 p.m. April 29. He was lying on his back next to a gas pump at a Shell station in the 9200 block of Airline Highway in Hollygrove, police said.
Detectives later identified Bannister as a suspect.
In 2015, Bannister pleaded guilty to aggravated battery, racketeering, public intimidation and gang enhancement, which is when felonies are committed for the benefit or direction of a gang. He was sentenced to four years with credit for time served, court records show. In 2012, Bannister was arrested and booked with attempted second-degree murder and intimidation of a witness, but the charges were dropped at trial.
Jerome, who went by the name BTY YoungN, was killed days before he was supposed to meet with a lawyer to discuss signing with the local rap label Cash Money Records.
"He was a very uplifting individual," said Glenn Bell at the time of his cousin's murder. "A very positive individual. Very impactful."
---
NBA Youngboy has a court date of July 10,2017 and is facing 20 years to life in prison for two attempted first degree murder charges!
5/15/2017 7:42 AM EST
Well its been set folks,his court date.
---
Authorities have Identified the Man suspect of killing Birdman's Artist BTY YoungN
May 15, 2017 | 6:50 AM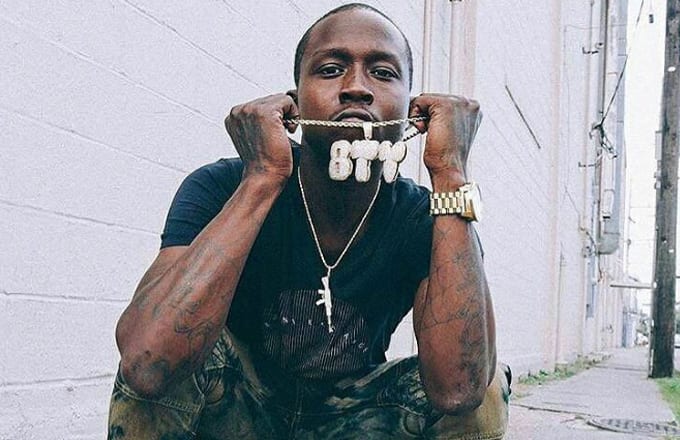 Authorities have identified a suspect wanted in the fatal shooting of Desmone Jerome, a Rich Gang-affiliated rapper known as BTY YoungN.
On Friday night, New Orleans investigators announced they are searching for 31-year-old Darryl Bannister Jr., who will be arrested and charged with second-degree murder, the Advocate reports.
ALSO WATCH
YG and DJ Mustard Drop "Pop It, Shake It" Video
Mia Khalifa Says Only 1 Guy Has Successfully Slid Into Her DMs
Man Who Murdered Former NFL Running Back Joe McKnight Indicted on Second-Degree Murder Charge
BTY YoungN was shot and killed on the night of April 29 at a Shell gas station. Responding officers found the 27-year-old with multiple gunshot wounds, lying face up at the pumping area. He was pronounced dead at the scene.
According to the Advocate, Bannister pleaded guilty to a state racketeering case filed against "The Taliban"—a streetgang located in Leonidas, where Jerome grew up. Authorities said Bannister admitted his involvement in a shooting during that case.
Following Jerome's death, fans shared their condolences on social media. Birdman, who signed the rapper to Cash Money Records, wiped his Instagram clean, and posted a photo of Jerome with the hashtag #gonebutnevaforgotten.
Stay tuned as more information about the investigation comes in.
---
C-Murder Ordered To Pay $1.15M To Slain Teen's Family
May 12, 2017 | 3:01 PM
GRETNA, LA – Corey "C-Murder" Miller is not only serving a life sentence for the 2002 shooting death of 16-year-old Steven Thomas at a New Orleans nightclub, but now the rapper has been ordered by a Jefferson Parish judge to fork over $1.15 million to the slain teen's family, according to The New Orleans Advocate.
Judge Glenn Ansardi of 24th Judicial District Court in Gretna, Louisiana had found Miller liable for Thomas' death in a civil proceeding four years ago. On Wednesday (May 10), Ansardi ordered him to pay $500,000 each to Thomas' parents, $150,000 for the suffering that Thomas experienced during the hour he lived after the shooting and $4,492 for funeral costs.
Miller has released at least four albums since his 2009 conviction, and one of his most recent offerings, 2016's Penitentiary Chances, was a collaborative project with Boosie Badazz and prompted the video for "Dear Supreme Court/Under Pressure," which found him begging the state's high court to free him.
Miller's brother, Master P, was vocal in an effort to get former president Barack Obama to pardon Miller, but those attempts failed. It's unlikely the Thomas family will see any of the money, and their attorney, Trey Mustian, admitted the process could prove to be difficult.
"I think it's more a vindication of their son than any potential monetary award," Mustian said. "They wanted to see it through for their son."
In 2015, two new witnesses came forward claiming Miller wasn't involved with the shooting. Miller's defense lawyer, Rachel Conner, also asserts he didn't get a fair trial and is actively pursuing another hearing.
For now, the maximum-security prison inmate is serving his time at the Louisiana State Penitentiary in Angola for second-degree murder and will presumably continue to fight for his freedom.